Meet the Team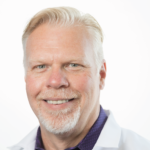 Midtown | Kings Drive
Rhett Brown, MD
Dr. Brown is passionate about helping people from all stages of life. He believes in providing support, guidance and acceptance so that patients feel comfortable being their authentic selves. He is an advocate on health issues impacting diverse patient populations, including those within the LGBTQ+ community.
SouthPark | Fairview Road
Mary Faison Knox, MD
Dr. Knox's philosophy of patient care has always been a holistic approach. Her background in nutrition has allowed her to understand how food choices, lifestyle, sleep habits, and relationships affect overall health and wellbeing. Dr. Knox believes that to care for her patients, it is vital to know what they are passionate about and their daily motivations.
Midtown | Kings Drive
Carson Rounds, MD
Dr. Rounds enjoys working with people from all stages of life and is passionate about providing comprehensive, patient-centered care with a particular interest in providing care to diverse populations, including the LGBTQ+ community.
Attain Street
Amanda Steventon, MD
Dr. Steventon is a board-certified Family Physician. Her most favorable aspect of serving people as a healthcare provider is the long-lasting relationships she forms with patients of all ages. She enjoys particularly enjoys newborn, pediatric, and adolescent and women's care.
01
Care when you need it, in-person or virtually
In-person or on the phone, we're open 7 days a week with extended hours and same-day appointments.
02
Exceptional experience, personalized care.
Whether with convenient in-person visits or through digital health, we're transforming the patient experience.
03
Healthcare is complicated. We're here to help.
Our caring providers are dedicated to listening to you and working with you to improve your health.