Avance Care Midtown
Opening August 1!
We are now in your neighborhood
Opening August 1
Exceptional primary care now in your neighborhood.
Avance Care Midtown is a comprehensive primary care practice located at 205 S Kings Drive, Suite 104, Charlotte, NC 28204 . With extended hours, same-day appointments and virtual care visits, getting the help you need with Avance Care on your schedule has never been easier. We're by your side and at your service, committed to improving your health, so you can live life to the fullest. We're care that's positively you and conveniently yours.
We accept most major insurance plans and self-pay patients.
Meet the Midtown Team!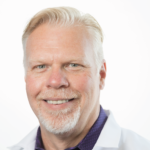 Midtown | Kings Drive
Rhett Brown, MD
Dr. Brown is passionate about helping people from all stages of life. He believes in providing support, guidance and acceptance so that patients feel comfortable being their authentic selves. He is an advocate on health issues impacting diverse patient populations, including those within the LGBTQ+ community.
Meet the Midtown Team:

Dr. Rhett Brown
Family Physician
Dr. John Carson Rounds
Family Physician
Michael Sulewski, PA-C
Physician Assistant
Meet the Midtown Team
Dr. Leroy Brown

Dr. John Carson Rounds
Michael Sulewski, PA-C